Medicare Extra Help
If you have limited income and resources, you may qualify for help to pay for some health care and prescription drug costs.
Extra Help is a Medicare program to help people with limited income and resources pay Medicare prescription drug costs.  You my qualify for Extra help if your yearly income and resources are below these limits in 2020.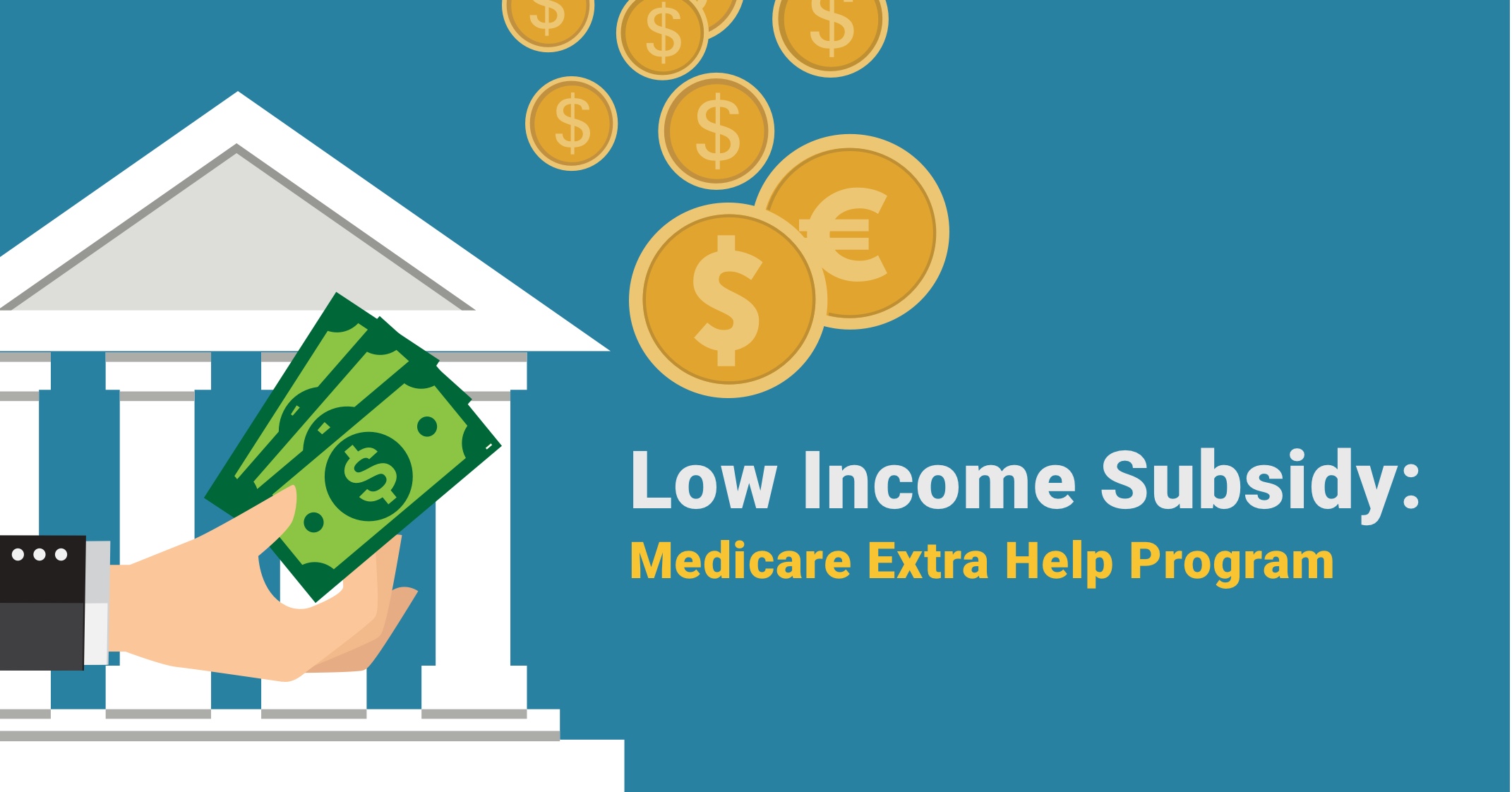 Do I qualify for Extra Help with Medicare?

You can qualify for the Extra Help program if both of these are true:

Your income is $19,140 a year or less. Common examples of income are wages, pensions, and Social Security benefits. If you're married, your spouse's income is counted, too, and the income limit goes up to $25,860.
You have $14,610 or less in resources. Your resources are the things you own and how much they are worth. Common examples are your bank accounts, retirement accounts (IRAs, 401(k)s), and any cash you have. Your home and vehicle are not counted. If you're married, the resource limit for Extra Help is $26,160.

These amounts may change annually.  Resources don't include your home, car, household items, burial plot, up to $1500 for burial expenses (per person) or life insurance policies.  If you qualify for Extra Help and you join a Medicare drug plan, you will:

Get help paying your Medicare drug plan's premium
Have no coverage gap
Have no late enrollment penalty
What If My Income Exceeds These Limits?
If you have Medicaid or Supplemental Security Income (SSI), you are automatically included in the Extra Help program.
You are supporting other family members in your household.
You live in Alaska or Hawaii. (These states have higher income limits.)
You are an American Indian or Alaska Native.